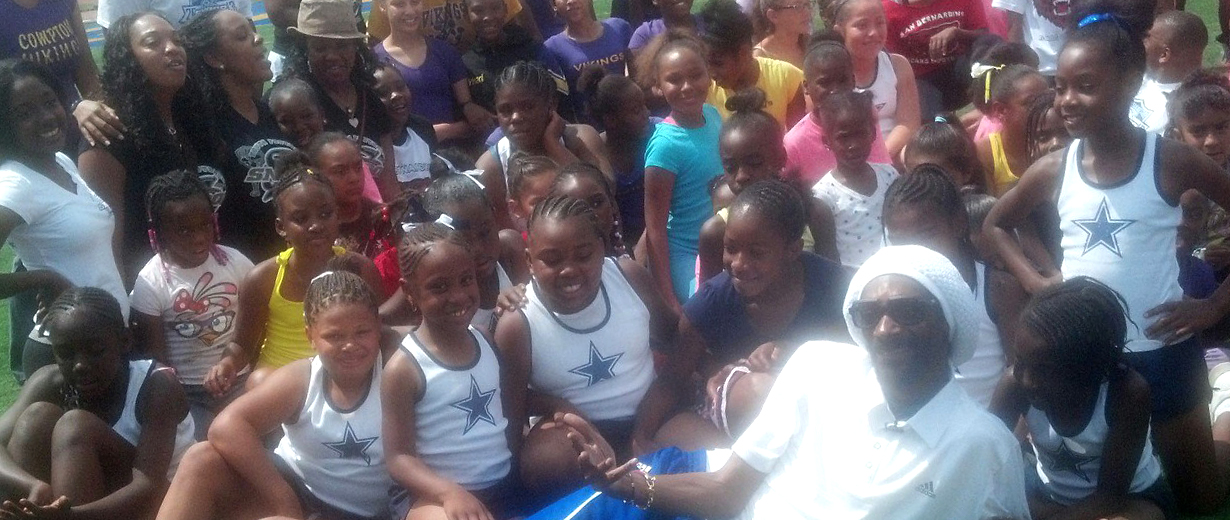 About Cheer
Cheerleading
 is an organized sport geared towards encouraging spectators of a game to join in and root the team onto victory.
SYFL Cheerleaders play an instrumental role in raising, leading and maintaining team spirit on the field and in the community.  SYFL cheer works hand in hand with the football players, entertaining and representing the Snoop Youth Football & Cheer League brand.
Our Cheerleaders are very talented and competitive young ladies, some of which are ranked nationally.

To learn more about the program and what is in store for this season, download the SFYL Cheerleading "101" Guide ( 6mb PDF ) To A Successful Season.
SYFL Executive Cheer Board
Feel free to contact us, at anytime with questions, concerns, and suggestions!
Co Cheer Director – LaKeisha Williams | email: syflcheerla@gmail.com  (323) 715-0530
Co Cheer Director – Vanetta Smith| email: syflcheerla@gmail.com  (213) 798-2276